The Race Against Breast Cancer, Inc (RABC) was established to pay for a full range of screening/diagnostic mammography services to those who live and work in Northeast Kansas counties who are in need of financial assistance.  Our mission is "Improving health through education, access, early detection, screening, and breast health awareness."
If you are interested in obtaining a no cost mammogram through the RABC, please call the RABC office at (785) 271-1500. Our qualification guidelines are available on the No Cost Mammograms page.
The Race Against Breast Cancer
Please note that the Race Against Breast Cancer is still qualifying clients for our services during the COVID-19 health crisis.  Please see our No Cost Mammograms page for more information.
RABC 2023 CoBank Sharing Success recipient
We are so grateful for the support of CoBank & FreeState Electric Cooperative, Inc with their July 2023 donation of $25,074!  Click here to read more!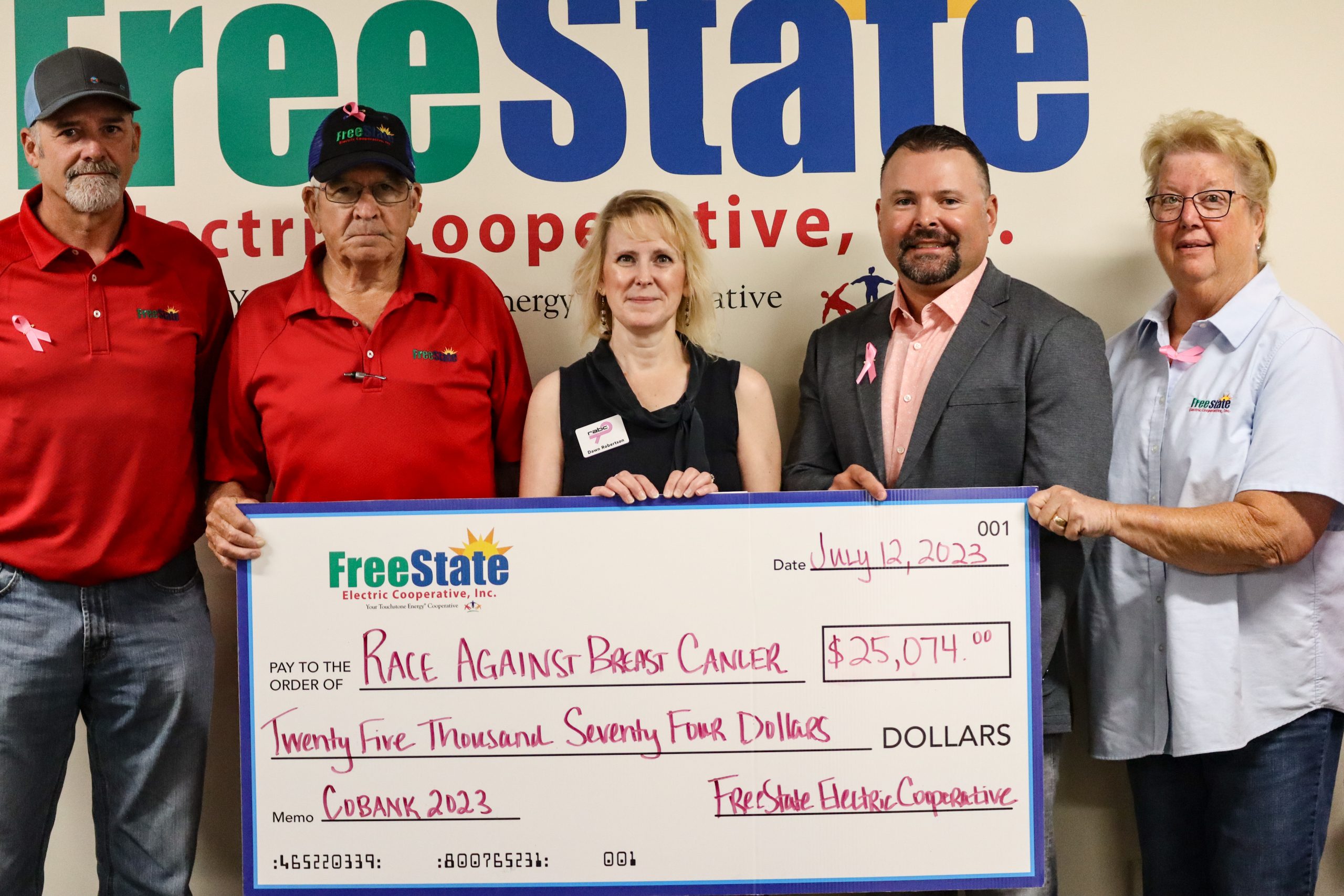 Important Donation Information
Please note – the Race Against Breast Cancer never solicits for donations by telephone or door to door.
You can financially support the RABC, a local independent 501(c)3 non-profit, several ways:
Donating through our website
Shopping at Amazon.com through their Amazon Smiles program – to get started go to Amazon Smiles
Designating the RABC as your organization to support through Dillons Stores Community Rewards Program.  Use NPO number RJ642.
Participating in our fundraising events
07 October 2023

Join us for our 5K Run/Walk Fundraiser!  Visit our webpage for more information and to register. ...
3315 SE Tinman Circle, Topeka, KS
View Details
No event found!