The Race Against Breast Cancer is grateful for the support of businesses and individuals who believe in our mission to see breast cancer caught in its earliest stages. Their financial support outside of our fundraising events is vital.
The following businesses and individuals support the Race Against Breast Cancer with generous grants and donations that allow us to pay for screening and diagnostic mammograms for those in need year around.  Their tax deductible donations allow us to run the Race Against Breast Cancer, a race we cannot afford to lose! Our heartfelt thanks go out to each of our supporters for 2021!  Click here if you are interested in becoming a RABC Supporter.
You can send your tax deductible donation payable to the Race Against Breast Cancer, PO Box 4458, Topeka, KS  66604.
Champion – $10,000 or more 
Survivor – $5,000 – $9,999

Fighter – $1,000 – $4,999

BNSF Railway Foundation-Grant Supporter
FreeState Community Foundation – Grant Supporter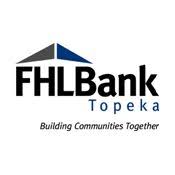 International Association of Firefighters Local No. 83
Lake Edun Foundation
Darin Loewen, D.D.S.

Hauer and Linda Stephens
The University of Kansas General, Vascular & Bariatric Surgeons
Supporter – $200 – $999
Damon & Lisa Carlton
Cassidy Orthodontics
Cheri Clatterbuck
CoreFirst Bank & Trust
Heartland Coca-Cola Bottling Company
Heritage Bank
Iron Rail Brewing
J.T. Lardner Cut Stone
Sally May
Jason & Katy Nelson
Robert & Joyce Pardee
Dennis & Patricia Petterson
Kevin & Dawn Robertson
David Rodeheffer
Sunflower Foundation
Topeka Storm Softball
VBP Vette Club
Judith Yocum
In-Kind Services Year Around Supporters